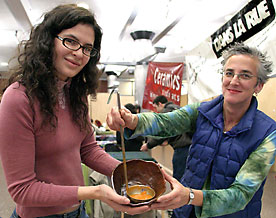 For the first time, fall convocation will take the form of two ceremonies, both tomorrow, Dec. 5, in the Salle Wilfrid Pelletier of Place des Arts.
A total of 1,582 students will graduate.
The morning ceremony will be given over to the Faculty of Arts and Science, and includes the awarding of honorary doctorates to Natalie Zemon Davis, Leonard Ellen and Jill Ker Conway. More
CTR online


The CTR appears every two weeks, but daily news is always available from News@Concordia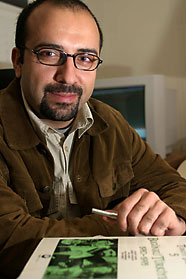 Political science professor Arslan Dorman wants to dispel a popular myth about his native country of Turkey: it does not have an identity crisis.
As the nation bordering both Europe and the Middle East was thrust into the international spotlight last month by a series of terrorist attacks, observers pulled out the old adage that Turkey was situated "between East and West." More