Concordia awards doctorates to distinguished group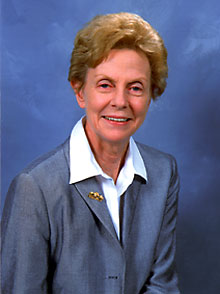 Jill Ker Conway
Dr. Conway is an academic, writer and business leader who is best known for her autobiography The Road From Coorain, an account of her childhood in Australia.
She has a PhD from Harvard University, and taught at the University of Toronto from 1964 to 1975, serving as vice-president from 1973 to 1975. She was the first woman president at Smith College, serving from 1975 to 1985.
Dr. Conway has received 16 honorary doctorates from American and Canadian universities. She is a director of Merrill Lynch & Co, Colgate-Palmolive Co. Inc. and Nike Inc. and serves as chair of Lend Lease, an Australian-based property and financial services group. She is also a visiting professor in the Science, Technology and Society Program of the Massachusetts Institute of Technology.
Natalie Zemon Davis
Dr. Zemon Davis has taught the history of early modern France and the history of the Jews in early modern Europe. She has been a pioneer in developing courses that combine history with other subjects, including anthropology, film and gender studies.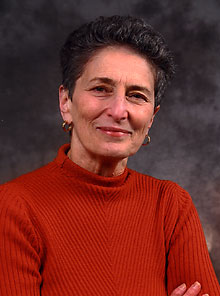 She has taught at Brown, the University of Toronto, the University of California at Berkeley, the École des hautes études en sciences sociales in Paris, the Whitney Humanities Center, Yale University, Balliol College (Oxford), as well as Princeton and the University of Toronto.
An innovative researcher and author, she wrote the bestseller The Return of Martin Guerre. Now a professor emeritus from Princeton, she is an adjunct professor of history and anthropology, senior fellow in comparative literature, and professor of medieval studies at the University of Toronto.
Leonard Ellen
A gentle and dignified presence, Dr. Ellen is an art collector and philanthropist who has long supported the university.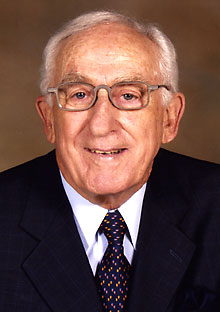 His relationship with Concordia began in the mid-1980s, when he joined the Board of Governors and became a member of its capital campaign committee, proving instrumental in its success. He is now a governor emeritus.
In 1992, he made a commitment to Concordia's small, academically-oriented art gallery, and 10 years later helped broker a $2-million endowment to address its staffing needs. The Leonard and Bina Ellen Art Gallery has become a museum of the highest standard, thanks to his generosity.
Among other things, he has been president of the Sir Mortimer B. Davis Jewish General Hospital, past president of the Caldwell Residences homes for the aged, and a member of the board of the Royal Victoria Hospital's Palliative Care Unit.
Since 1954, he has been the chairman of Leonard Ellen Canada Incorporated, which he built into a financial empire.
Justice John Major
The Honourable Mr. Justice John C. Major has been a member of the Supreme Court of Canada since 1992.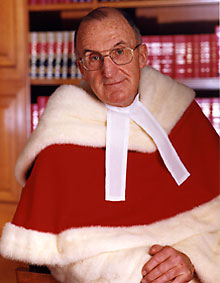 He was educated at Loyola College and the University of Toronto, and is a member of the Canadian Bar Association, the Canadian Institute for the Administration of Justice, the Canadian Judges Conference, and the Canadian Medical Protective Association. Before his appointment to the Supreme Court, he was a member of the Alberta Court of Appeal.
He was born in Mattawa, Ont., and was called to the Alberta Bar in 1958. He went on to practice law with Bennett, Jones, Verchere in Calgary, becoming a senior partner in 1967.
Justice Major gained a lot of courtroom experience in his years as an attorney, and was involved in cases that brought about significant changes in local, provincial and federal policies and legislation.
Ronald Lawless
Mr. Lawless has supported Concordia for many years, notably as the chair of the university's pension and benefits committees.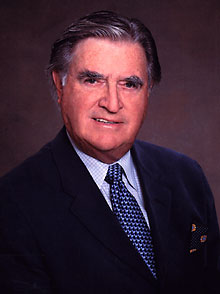 He built a career with Canadian National Railways, starting in 1941. After serving in the Royal Canadian Air Force from 1943 to 1946, he returned to the CNR, rising to vice-president of freight sales (1972) and marketing (1974), president and chief operating officer of Canadian National (1985), president and CEO of CN (1987) and president and CEO of VIA Rail (1989).
Mr. Lawless retired from the rail business in 1992. He has been a member of Concordia's board of governors, and is now a governor emeritus. He was president of the Bishop's University Corporation, and is the current president of the board of the Old Brewery Mission, which has provided food and shelter to needy Montrealers for more than 110 years.
Jean-Paul Morin
Mr. Morin founded LaSalle College in 1959. He based it on careful market research, which he conducted from coast to coast. The first cohort of 40 students were offered bilingual secretarial courses.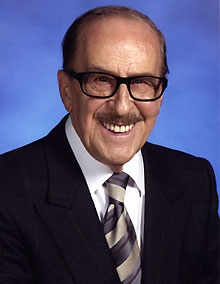 However, he had always been interested in fashion, and soon introduced innovative courses in design. LaSalle College now welcomes students from 21 countries to its 50 campuses in Vancouver, Montreal, China, Singapore, Malaysia, the Philippines, Indonesia, Colombia, Morocco, Tunisia, Algeria, Turkey and France.
Designated a specialized fashion centre by the Ministry of Education, the college, in conjunction with UQAM, also offers a bachelor's degree in administration and fashion design.