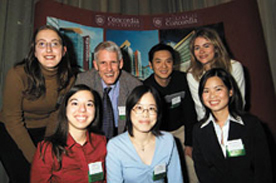 The Canada Research Chair in Combinatorial Optimization has been awarded to Vasek Chvatal, who will join Concordia's Department of Computer Science on June 1, 2004. He comes from Rutgers, the State University of New Jersey.
At Rutgers, Chvatal received the Alexander von Humboldt Distinguished Senior Scientist Award and the Beale-Orchard-Hays Prize for Excellence in Computational Mathematical Programming. More
CTR online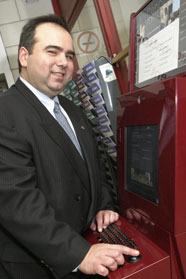 Though working at a computer and singing in a concert hall might seem far apart, university-based artists do research. Fortunately, the major public granting agencies are showing awareness of that fact.
Associate Dean of Fine Arts Liselyn Adams said in an interview that Quebec, not for the first time, has led the way in this regard. More