Homecoming is for recent grads, too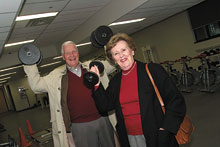 Gone are the days of a Homecoming weekend filled only with football games and barbecues. Recent graduates want to network, find jobs and display their talents with former classmates.
A recent survey undertaken by Concordia's Alumni Association showed that recent graduates would more likely show up to Homecoming Week events if they focused on career-building tips and the program they were in at the university.
"People don't necessarily feel an affinity to their year," said Cindy Hedrich, special events co-coordinator for the Office of University Advancement and Alumni Relations. "That's a big group of people, and you might not know a lot of them."
With that in mind, organizers have pushed the launch of new department-based alumni chapters. Graduates formed new chapters this year in journalism, fine arts and business.
Geographical alumni chapters, like those in Toronto or Hong Kong, have always existed, but many alumni want to mingle with the people they knew at university, or those now working in the same field.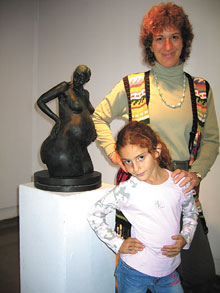 Alumni Association president John Aylen, surveying a crowd of business alumni last Friday at Café Republique, commented, "It's obvious there's a need for networking, for reconnecting to the university." More than 300 people attended the gathering to sip martinis and chat about hiring one of their own.
Word seemed to spread that Homecoming was different this year. By midweek, more than 2,225 tickets had been sold to more than 2,200 events.
Homecoming organizers played off the word-of-mouth idea by listing on their Web site the names of event attendees, who gave permission to post their information. That way, Hedrich said, alumni could check to see if their friends or former classmates would be attending, too.
"We've tried to make all the events more interesting, more fun and more entertaining. In some ways, it's a challenge, because our recent grads are busy!"