Building on sand apt metaphor for challenge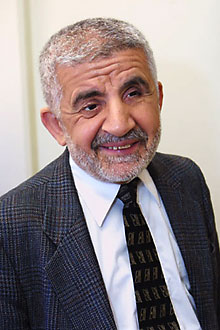 In the face of a weekly barrage of bad news concerning conflict between religious groups, others steadfastly maintain the need for inter-religious dialogue, setting a very different example.
"Is inter-religious dialogue realistic? Is it practical? Yes, and it is very necessary," Rabbi Leigh Lerner said during a panel discussion on the subject last Thursday. "It is remarkable for me to see how people who have been in dialogue for some time are discovering that others are coming to them and saying, 'Can we get in on it?' "
"They realize that there is a gap, there is something missing in the quality of our understanding of one another, and that only dialogue is a viable and safe way for people of different faiths to understand each other."
Lerner, a member of the Advisory Council of Across Boundaries Multifaith Institute, is also past president of the Montreal Christian Jewish Dialogue and a supporter of the Montreal Muslim Jewish Dialogue. Lerner says that one of the things people learn is the diversity that thrives on the other side of the table.
"When two groups meet, Christians and Jews, who's at the table? A group of Christians, some of whom don't talk to each other very much, and don't get along, who split in the 16th century. So Jews come to the table thinking they are talking to Christianity, when in fact they are talking to Christianities. For their part, the Christians are surprised to find that they have, across the table, a conservative, a traditionalist, a secularist, a Yiddishist."
A crucial first step to dialogue and understanding is to recognize individuals within the group framework.
"We tend to put everybody in the same frame and picture them that way, when in fact the people who surround us, who are Christians, Muslims and Jews, are in many different frames of reference. We need to learn who they are and what they have to say, but it takes time to do and understand that."
After Lerner spoke, the next speaker, Professor Mahmoud Ayoub, said that inter-religious dialogue should be open-ended and not burdened by strict expectations.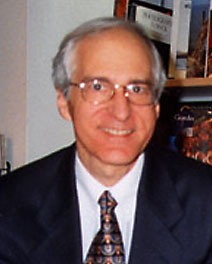 "It is a dialogue of faith, not because we want to proselytize, but because we want to share. Some say we should not view others as an other, but I disagree. I can only engage in dialogue as a Muslim, rooted in my tradition, and thus as an other. But my dialogue with the other should not have an agenda." Ayoub, who is a professor of Islamic Studies at Temple University and research fellow at the Middle East Center of the University of Pennsylvania, says that comparisons are a valuable part of a dialogue, "but it isn't fair to compare the best in my tradition with the worst in yours. You must compare the good with the good and the bad with the bad."
Ayoub says that since Sept. 11, dialogue is a way of holding the tide against extremism, and against the backlashes it inspires.
"Voices of moderation are being stifled by the war on terrorism and by everything that's happened since Sept.11. Let's dig deeper in the sand, and perhaps we can find a rock bottom on which to stand. Dialogue is not just realistic, it's essential."
Ayoub was referring to the title of the panel, Building on Sand: Is Inter-Religious Dialogue Realistic? It is essential today because your neighbor is not always going to be the same as you, he said.
"Muslims are no longer the people that are 'over there'. They're your neighbors, they're people with whom you share schools, hospitals, often even the cemetery. We are in a situation in which we must talk or we will die. Perhaps it is better to talk."
The panel was presented by the Faculty of Religion and the Canadian Endeavour For Moderation-Research and Journalism Devoted to Political Moderates. It was part of the Peace and Conflict Resolution series at Concordia.