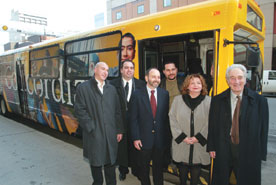 Concordia's linguistics program continues to soar, most recently with a high-profile participation in a project awarded a five-year $2.5-million grant by Canada's Social Sciences and Humanities Research Council.
The grant, the maximum handed out by the federal agency, goes to a project directed by Université de Québec à Montréal linguist Anne-Marie Di Sciullo that aims to chart the cognitive basis of language. "Each language might use some building blocks and not others... More
CTR online


The CTR appears every two weeks, but daily news is always available from News@Concordia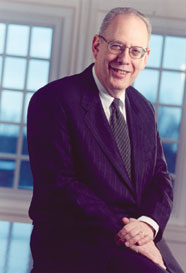 Concordia's Board of Governors has approved the recommendation of an advisory search committee to appoint Martin Singer, currently Dean of Arts and Science, as Provost, for a five-year term beginning June 1, 2004.
The Provost is the senior academic officer of the university. More
Departments
Next issue:
March 18 2004