! THURSDAY REPORT ON-LINE> <! 18/03/99 Issue> <! Site Designede and Developed by: S. Mehrad B.Eng. For comments and problems contact: technical@mehrad.qc.ca> <! http://www.mehrad.qc.ca>



<! ________________________________________________________________________________>
Journalism grad produced film on Sir George riot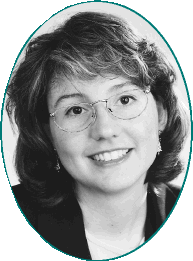 Many Concordians watched Turning Points of History: Crisis at Sir George on the History channel recently, and the consensus seems to be that it was an even-handed and quite gripping account of the famous Computer Crisis of 1969. What many viewers might not have known is that it was made by a Concordia alumna.
Renée Morel graduated in Broadcast Journalism in 1989, and spent a decade with CBC television in Montreal and Fredericton. Now she is based in Fredericton, as coordinating producer for Connections Productions of Moncton, which, with Barna Alper Productions of Toronto, produced the program.
The 1969 riot grabbed front pages all over North America and is still the subject of controversy. The crisis started when West Indian students accused a professor of racial bias. Dissatisfied with administrative attempts to resolve the problem, they and about 100 sympathizers occupied the upper floors of the Henry F. Hall Building.
The crisis came to a head on February 11, 1969. By the time it was over, $2.5 million worth of computer equipment and other property was destroyed, classes and research were disrupted, a rector had resigned and several protesters were charged, convicted or deported.
Canadians were stunned. Universities, shaken by their lack of preparedness, began to establish procedures and mechanisms, such as ombuds offices, to deal quickly and fairly with students' complaints.
The Sir George documentary is
one of a 13-part series called Turning Points of History. "The Turning
Points format is about telling a story from the point of view of the witnesses, the people who participated in the event," Morel explained by e-mail. "We do not editorialize or take sides; we present the event as it
happened."
The filmmakers interviewed more than 40 people during the research phase of their project, and used film taken by news media and participants.
They did eight on-camera interviews: Douglas Mossop and Rodney John, two of the six students who laid the original complaint, now successful professional people; John O'Brien, the administrator caught in the middle of the crisis; Noël Lyon, legal advisor to Professor Perry Anderson; Robert Hubsher, a student who was arrested; Professor Clarence Bayne, who was a member of the hearing committee, but resigned; Professor Malcolm Foster, who wrote a book about it; and Graham Martin, who was director of the Computer Centre at the time.
Last year Morel, who is from Edmonston, N.B., directed another film in the series, Witness to Persecution, which was about the Duplessis government's treatment of Jehovah's Witnesses in the 1940s and '50s. The film won the Chris Bronze Plaque at the 1998 Columbus International Film and Video Festival, taking second place in the religious documentary category.
- Barbara Black <! _______________________________________________________________________________>



Copyright 1999 Concordia's Thursday Report.