! THURSDAY REPORT ON-LINE> <! 14/01/99 Issue> <! By: S. Mehrad B.Eng. For comments and problems contact: technical@mehrad.qc.ca> <! http://www.mehrad.qc.ca>


<! ________________________________________________________________________________>
Appointments
Engineering and Computer Science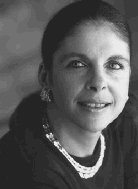 Louise Quesnel, a founding member and current president of the Faculty's External Advisory Board, has been appointed Associate Professor and Executive Advisor to the Dean (External Affairs).
She brings with her considerable experience in both the public and private sectors. After acquiring her Master's in Applied Science from the Department of Engineering at the Université du Québec à Trois-Rivières (UQTR) in 1979, she worked for Kruger, then taught engineering at the Université de Moncton. In 1987, she became vice-president of the Centre de recherche informatique de Montréal (CRIM).
As Executive Advisor to the Dean (External Affairs), Quesnel will help establish Faculty-industry linkages and develop and secure contract research funding.
Other administrative changes: Clara Paradisis has been appointed Director of Staff in the Dean's Office in addition to her role as Executive Assistant to the Dean. Michael Svensson has taken on the additional task of handling personnel matters within the Faculty. His title has changed to Budget and Personnel Officer. Leslie Becskei has assumed the responsibility of Manager of Student Affairs.
Human Resources
Robert Lacasse has been hired, effective December 9, 1998, as Manager of Compensation and Benefits, two units which have now been merged. Lacasse is a highly experienced compensation and benefits professional, who has spent most of his career in private industry, both as a manager of compensation and benefits, and as a director of human resources. He holds a Bachelor's degree in social sciences and has completed post-graduate studies at the School of Industrial Relations of the Université de Montréal.
Yves Proulx has been appointed Senior Employee Relations Advisor, replacing former Manager of Employee Relations Tony Patricio, who is now Manager of Studio Arts. Proulx holds a law degree from Université de Montréal, and was admitted to the bar in 1977. He also holds graduate degrees from Université de Montréal and UQAM in industrial relations. He has worked for the CSN as a consultant, the Canada Labour Relations Board, and the City of Montreal.
Anne-Marie Blinkhorn has left Human Resources to become Department Administrator in Applied Social Sciences. Anita Grant will temporarily leave the unit in June 1999 to pursue her doctorate in Art History. Patricia Roth, who had been with the employment unit of Human Resources for several years, has left the department.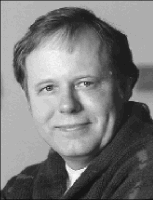 Jackson appointed to second term as Dean
At its December 16 meeting, the Board of Governors approved the recommendation of the advisory search committee for the Dean of Fine Arts that Christopher Jackson be re-appointed to a second five-year term, beginning June 1, 1999.
Jackson, a musician with an active performance career, has piloted the Faculty through a period of vigorous change, including a spate of early retirements and new hires, innovative curricular changes, the establishment of an enthusiastic external advisory board, and preliminary discussion about a new building.
Jackson has studied at the École de Musique Vincent d'Indy and the Conservatoire de Musique de Montréal, as well as in England, France and Austria. He co-founded the Studio de musique ancienne de Montréal 25 years ago, and is its musical director. <! _______________________________________________________________________________>

Copyright 1998 Concordia's Thursday Report.