! THURSDAY REPORT ON-LINE> <! 14/01/99 Issue> <! By: S. Mehrad B.Eng. For comments and problems contact: technical@mehrad.qc.ca> <! http://www.mehrad.qc.ca>


<! ________________________________________________________________________________>
1999 Concordia Research Fellows named
Professors Wagdi Habashi and Janice Helland have been named Concordia University Research Fellows for 1999.
The awards were instituted in 1998 to acknowledge outstanding recent research activity and highlight the importance of research at Concordia. They are chosen by a committee chaired by Dean of Graduate Studies and Research Claude Bédard.
As well as holding the title for a year, the recipients will be given $5,000 in grants and a congratulatory reception early in the new year. They will also each give an open lecture sometime
in 1999.
Wagdi (Fred) Habashi, named University Research Fellow in the Senior Researcher category, is one of Concordia's undisputed stars, an applied scientist who has made an international mark in the highly competitive field of computational simulation, particularly in the testing and perfecting of aerodynamic designs.
Holder of a PhD from Cornell University, N.Y., he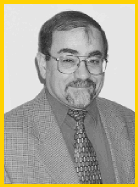 began teaching in Concordia's Department of Mechanical Engineering in 1975, and is a Fellow of the American Society of Mechanical Engineers and an Associate Fellow of the American Institute of Aeronautics and Astronautics.
Habashi's particular expertise is in fluid dynamics. He uses supercomputers to analyze the flow of fluids over airplane jet engines or navy ships. His work in this field has been sustained by grants and contracts totalling more than several million dollars over his career, and led in 1992 to the establishment of Concordia's Computational Fluid Dynamics Laboratory, one of the most active and best-equipped centres in Canada.
He has worked closely with many leading aerospace and manufacturing companies, including Boeing, Aerospatiale, BF Goodrich, Bombardier-Aerospace and CAE, but perhaps his longest association, since 1977, has been with Pratt & Whitney Canada, with whom he has won the Cray Gigaflop Award for the fastest computer code in the world.
In fact, his talent for university-industry synergy has made him a role model in his Faculty. He was the first mechanical engineer to be awarded NSERC's Steacie Fellowship.
Habashi's high energy and enthusiasm never flag. Only weeks ago, he took part in a "flight" at CAE's facilities in the Merlin Cockpit Dynamic Simulator with former research associates Mark Bogstad and Djaffar Ait-Ali-Yahia, CAE project manager Nick Giannis and a British Navy pilot. (The British Navy will be users of the simulator for seven ships of
its fleet.)
"We were complimented on the realism of the CFD-based simulatot of the effect of airwakes around the superstructure of these ships in the North Sea, and it was mentioned that the technology was the most advanced the British Navy had seen," he reported afterwards.
The project work was star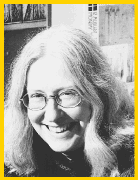 ted at Concordia's CFD Lab by Dr. Ait-Ali-Yahia, who won Concordia's Gold Medal for outstanding graduate student in 1997 and now works in Pratt & Whitney's CFD group.
It was continued by Mark Bogstad, who came to us from EPFL in Switzerland, and is now at Real Numerix, a spin-off company set up by Concordia to commercialize the CFD Lab's software and carry out engineering applications of high scientific content past the research phase.
"Now that the research part of work on Merlin CDS has been completed, CAE has signed a second contract with Real Numerix," Habashi said. "Other contracts may be in the offing, and two joint scientific papers are being published."
Art History Professor Janice
Helland has been named Research Fellow in the Emerging Researcher category. She came to her academic career relatively late, attending graduate school only after her family was well established.
However, she has certainly made up for lost time. Her first book, The Studios of Frances and Margaret Macdonald, was hailed for its meticulous research by the Times Literary Supplement, among others, when it was published in 1996. She is finishing a second book, called Commitment, Friendship and Pleasure: A Study of 19th Century Women Artists and Their Work.
Helland is particularly interested in the women artists of the British Isles during the 19th century, when industrialization was affecting art in so many ways, and women were beginning to emerge from the shadows. Her book on the Macdonald sisters coincided and contributed to a revival of interest in the group of young artists and designers who flourished in Glasgow, the most famous of whom was Charles Rennie Mackintosh.
As a Concordia Research Fellow, currently on sabbatical, she is planning a new project on the Home Arts Industries, a forerunner of the Arts and Crafts movement.
Since she started teaching in the Art History Department in 1993-94, research funding to her department has increased as a result of her enthusiasm. She has been an extraordinary mentor to graduate students. Of the nine students who have completed their Master's with her, six are doing funded studies at the doctoral level, several at major international institutions; she is also supervising three doctoral students. <! _______________________________________________________________________________>

Copyright 1998 Concordia's Thursday Report.