<! *******************>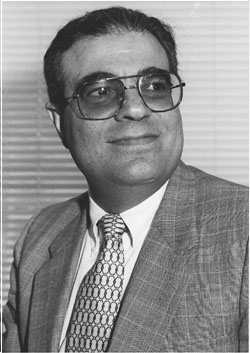 Marketing Professor Michel Laroche has been elected a Fellow of the Royal Society of Canada.
Laroche has had an active career as a researcher in the field of consumer behaviour, and his work has contributed to our understanding of how brand choices are made. More recently, he has been studying how culture and ethnicity affect consumer behaviour.
He received his early education in France, and earned an engineering degree there. He went on to earn a Master's in Engineering at Johns Hopkins University, and a Master's and a PhD (1974) at the Columbia University Graduate School of
Business.
His doctoral research benefitted from close association with noted psychologist John A. Howard, and produced a dissertation titled A New Approach to Nonlinear Consumer Behavior and Market Segmentation by the Use of Orthogonal Polynomials.
A prolific publisher of his research, Laroche has written more than 100 papers, 26 textbooks and 30 supplementary manuals, many of them specifically for Canadian marketing students. He has won many awards for his scholarly papers, most recently an award for the best paper in the marketing area published in 1997 by the Canadian Journal of Administrative Sciences.
The Royal Society of Canada was founded in 1882 by the then Governor-General, the Marquis of Lorne, to promote learning and research in the arts and sciences.
Laroche is the eighth Concordia faculty member to be so honoured. The others are sociologist Hubert Guindon (1978), Biology Professor Rose Sheinin (1981), Philosophy Professor Kai Nielsen (1988), Computer Science Professor Ching Y. Suen (1995), Psychology Professor Jane Stewart (1996), Psychology Professor Roy Wise (1997), and Religion Professor Michel Despland (1997).