<! *******************>
The Concordia Memorial Golf Tournament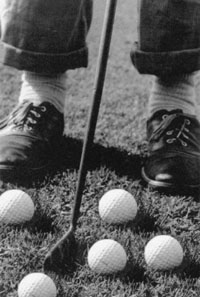 Wednesday, August 26, 1998 -
Caughnawaga Golf Club
a date to remember...
Please join us for golf (whatever your level of play) fun, dinner & prizes!
Don't be shy! To register now, please complete the form below.
Tee-off times will be on a first come, first-registered basis.
Reservations:
$65 for Golf and Dinner
$32.50 for Golf or Dinner only
Options:
For more information, please call Perry Calce 848-2579 or Sandra Spina 848-4870
Open to all members of the Concordia Community and Friends!

Committee Members:
Dave Batten, Perry Calce, Marcel Danis, Johanne De Cubellis, Wendy French, Sandra Spina, Tony Patricio
All proceeds will go to the Concordia University Memorial Endowment Fund*
Full Payment must be received by July 31, 1998 (Cheque or Money Order Only)
Please confirm your attendance by returning this form to:



Nancy Lulic
Marketing Communications, BC-124
Concordia University
1455 de Maisonneuve Blvd. W.
Montréal, Québec H3G 1M8


No Postdated Cheques