! THURSDAY REPORT ON-LINE> <! 10/06/99 Issue> <! Site Designede and Developed by: S. Mehrad B.Eng. For comments and problems contact: technical@mehrad.qc.ca> <! http://www.mehrad.qc.ca>



<! ________________________________________________________________________________>

Appelbaum, Giannopoulos win Commerce Teaching Awards

Teaching for the love of it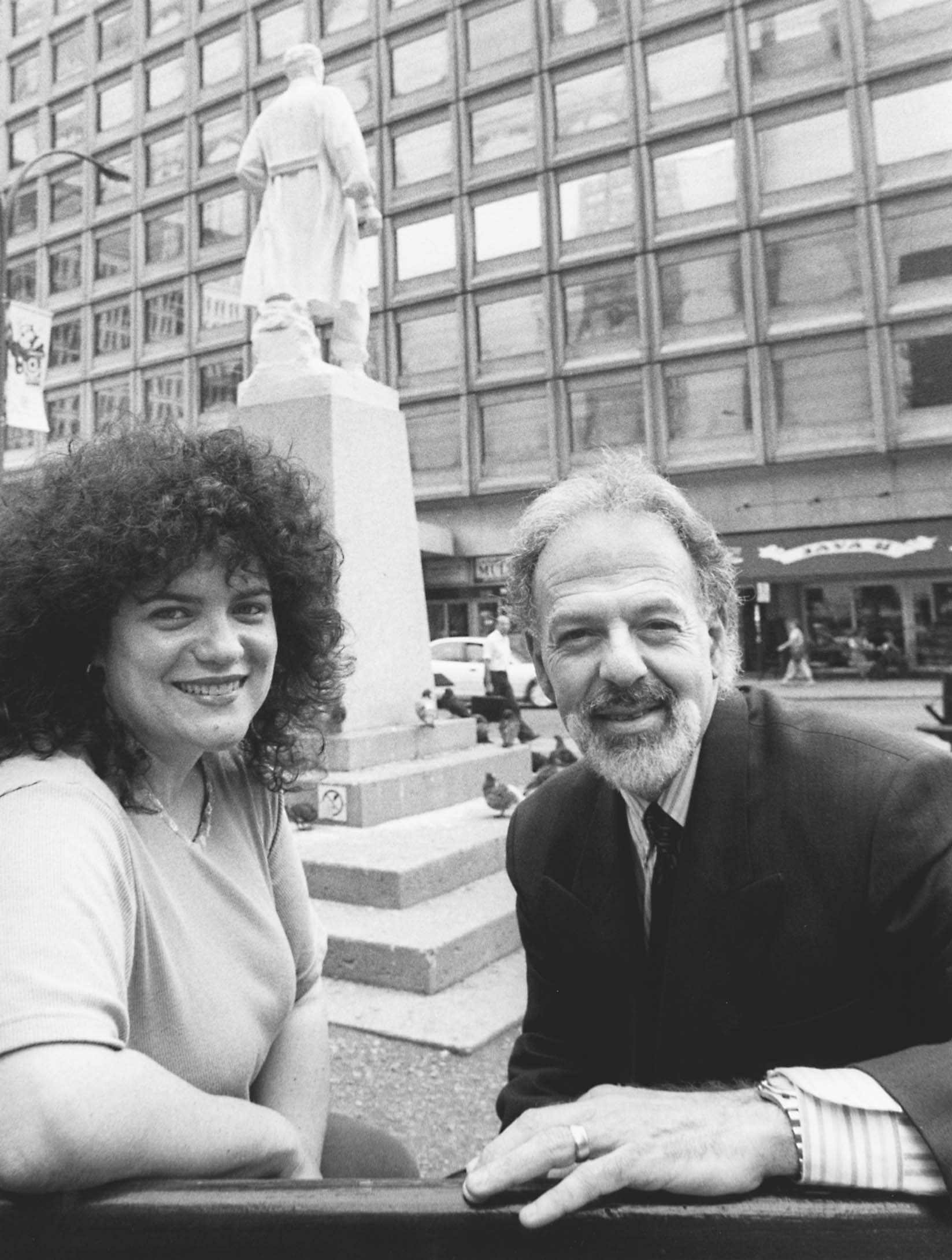 Veteran teacher Steven Appelbaum and keen part-timer Dina Giannopoulos are the winners of this year's Distinguished Teaching Awards in the Faculty of Commerce and Administration. Both are members of the Department of Management.

Appelbaum is a former dean of the Faculty, and has won its teaching award before. Last September, he travelled to a gala dinner in Toronto to accept a Leader in Management Education Award, sponsored by the Financial Post and Bell Canada. In the 1993 Guide to MBA Schools in Canada, he was ranked as the graduate professor with the strongest teaching skills.

Undergraduate students don't benefit from Appelbaum's charisma, however. They are more likely to be taught by part-time faculty members such as Dina Giannopoulos.

With her Concordia PhD in Psychology, she is ideally equipped to teach a range of management courses. In fact, in the past three years, she has taught 20 courses in such subjects as organizational behaviour, human resources management and managerial concepts.

Giannopoulos has also taught a graduate course called Compensation, Motivation and Rewards. She said, "This course is especially challenging to teach, not due to the nature of the material, but to the composition of the class: an equal mix of MSCA and MBA students. As the teacher, I must carefully consider and mediate significant differences in ages, theoretical knowledge, and above all, experience, in an attempt to make the course interesting and fun for all involved."

Her letter to the nominating committee gives eloquent testimony to her love of teaching: "It is exhilarating to have the opportunity to share ideas and teach critical thinking. I love it when students return years later to tell me about their successes, to mention that I have made a difference, or to give me a bouquet of flowers in appreciation [as they once did after a late-night class]. I especially get a kick out of seeing the look on their faces when I remember their names.

"On April 24, three sections of my Organizational Behaviour class wrote their final exam at Loyola. The sight of 128 of my students in one large room was wonderfully exciting. Work life does not get better than this!"

<! _______________________________________________________________________________>




Copyright 1999 Concordia's Thursday Report.