! CONCORDIA'S THURSDAY REPORT ON-LINE> <! September 9th, 99 Issue> <! Site Designede and Developed by: S. Mehrad B.Eng. For comments and problems contact: technical@mehrad.qc.ca> <! http://www.mehrad.qc.ca>



<! ________________________________________________________________________________>
CSU president to fight fee hikes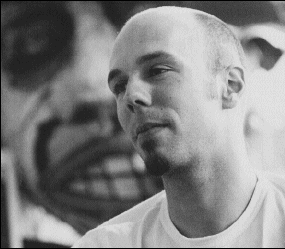 "It's a back-door tuition hike," says Rob Green
Rob Green knows what he wants to accomplish as Concordia Student Union (CSU) president, but he also knows that he's got only a few months to make his mark.
Green, 27, says his main goal is to get the university's Board of Governors to reject the administration fee that was imposed last year. "It's absolutely unacceptable," he fumed. "It's a back-door tuition hike."
Stuck between the rock of Quebec's tuition freeze and the hard place of drastically reduced operating grants, the university imposed this fee last year. Then, it was $180; this year it's $270; next year, it will be $360 -- the equivalent of tuition for one course, Green points out.
Green is a student activist of long standing who believes that tuition should be paid entirely by the state and free from what he perceives as creeping corporatization. He has often taken to the street to back up his beliefs. You can expect more calls for demonstrations and student strikes while he's president.
Originally from Toronto, he earned a BA in Religion here and now has independent student status. He was active for several years with the campus activist group QPIRG. Last year he served as CSU vice-president (administration), then took a post with the Canadian Federation of Students.
These days, being a student president is a full-time job, with a salary; in Green's case, $15,000. The CSU's five vice-presidents are each paid $14,001 (the extra dollar is to bring them over the poverty line). The CSU has also created several new positions: a general manager, a researcher, and a number of commissioners for such things as communications, clubs, and the health plan.
A perennial problem for the CSU is its relationship with CASA (the Commerce and Administration Students Association) and the ECA (Engineering and Computer Science Association).
These two groups are strongly focused and popular with their constituencies, to whom they offer excellent services. However, although they are expected to pay for services provided by the CSU, these are often in dispute, and there has been no service contract for several years.
Green is optimistic that he can heal the rift, and says he's open to any reasonable offer.
He also wants to raise the profile of Concordia's many student associations. There are about 100 clubs under the CSU umbrella -- academic, cultural, ideological, recreational -- and he has created councils where their representatives can discuss common concerns. These clubs will also be encouraged to use Reggie's and The Hive for their social events.
Here is the rest of the CSU executive: Mistie Mullarkey, in her second year as VP external; Sheryl Navidad, VP finance; Tom Keefer, VP communications; Lindsey Scully, VP academic; and Rick Stom, general manager.
- Barbara Black <! _______________________________________________________________________________>



Copyright 1999 Concordia's Thursday Report.