! CONCORDIA'S THURSDAY REPORT ON-LINE> <! September 9th, 99 Issue> <! Site Designede and Developed by: S. Mehrad B.Eng. For comments and problems contact: technical@mehrad.qc.ca> <! http://www.mehrad.qc.ca>



<! ________________________________________________________________________________>
Creative Writing student bikes from Vancouver
Todd Lockhart, 27, is one of hundreds of new students coming to Concordia University this fall. What sets him apart is that he came here from British Columbia by bicycle, encountering break-and-enter artists, black bears, four flat tires in one day and more rain than he ever hoped to see.
"It was hell," he admitted. It wasn't the traffic or the isolation -- Lockhart is has been a bike courier in Vancouver and has been to 34 countries -- it was the rain and cold temperatures that plagued Western Canada this summer.
Unable to sleep or eat outside, he had to spend more than he expected on hotels and restaurants. Finally, his bike broke down altogether, and he left it in an Ottawa suburb.
The break-and-enter incident? That happened one rainy day on the Prairies, when some youngsters gave him a lift. They invited him to spend the evening with them, but said they had some business to take care of first. It turned out to be a smash-and-grab at an enemy's house, while Lockhart sat somewhat apprehensively in their truck.
For many out-of-town students like Lockhart, living in Montreal is a major element in their choosing Concordia. "Vancouver's no fun any more," he said. "It's too big and too busy, and there are hardly any literary readings. Here, there's something almost every night."
Lockhart's new friends in the Creative Writing program gave an informal reception to welcome him to Montreal. Since he kept a journal of his cross-country trip, as he has with his many other travelling adventures, he should have no trouble finding raw material for his writing assignments. - BB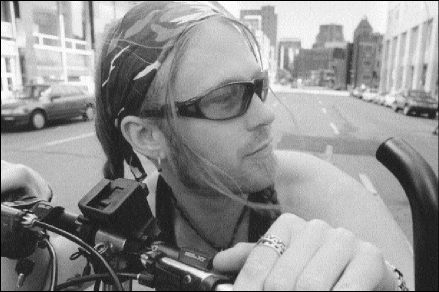 <! _______________________________________________________________________________>




Copyright 1999 Concordia's Thursday Report.