Hockey coach helps finance students in Point St. Charles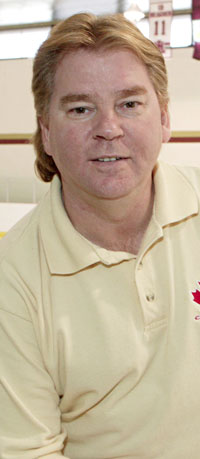 Head Hockey Coach Kevin Figsby has another life outside Concordia, and it includes some wonderful work in his community.
Kevin was the chair of organizing committee for the Point St. Charles Hall of Recognition induction luncheon, held last Saturday at the YMCA on Ash Ave.
Last year's inaugural edition raised more than $14,000 for Y programs in the working-class district of south Montreal. It provided scholarships to two post-secondary students named in memory of two teenagers from the Point.
One of last year's winners was Danny Parr, who wasn't in school at the time, but expressed the desire to go to Concordia. Now, he's not only registered in the Mel Hoppenheim School of Cinema, but he has had projects shown at Robert Redford's Sundance Festival and at the recent Toronto Film Festival.
At this year's celebratory luncheon, nine scholarships were awarded to young men and women from the Point, and several of the recipients will soon be Concordia students.
For "about 150" photos from the event, go to www.thepoint.ca.