Find equilibrium with CBC's Montreal Matters
Home Run welcomes studio audience Monday at 4 p.m. in EV building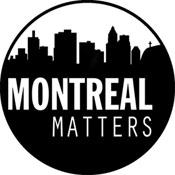 Home Run, the popular CBC Radio driving-home show hosted by Bernard St. Laurent, will be broadcast from Concordia University's EV building next Monday, Oct. 3 from 4 to 6 o'clock.
It's the kickoff for Montreal Matters, a month-long cluster of community events, radio shows and TV reports that deal with a different hot button topic every year. This edition's theme is the work-life balance.
Montreal Matters takes place all over the city, but here are the events offered by Concordia:
Marketing Yourself: Learn how to sell others on your most precious asset — yourself — with Marketing professors Jordan LeBel and Harold Simpkins on Oct. 21, from 12:30 – 1:30 in the J.A. DeSève Cinema in the library complex. (For more about this dynamic duo, see the issue of CTR, Sept. 15.)
Activ Action: Find out which kind of physical activity is best suited to your lifestyle and how sport can help you develop work and social skills with multi-talented Applied Human Sciences professor Jim Gavin. Oct. 27. 11 a.m. to 6 p.m. at the downtown YMCA.
Wellness — Striking the Right Balance: Learn how to juggle work with family, leisure and social activities with JMSB's Tracy Hecht and Kathleen Boies on Oct. 28, at noon in the DeSève Cinema.
If you can, join the studio audience for Home Run from 4 to 6 o'clock.
For more on Montreal Matters, please go to www.cbc.ca/montrealmatters.