Louise Archambault wins prize at Toronto film festival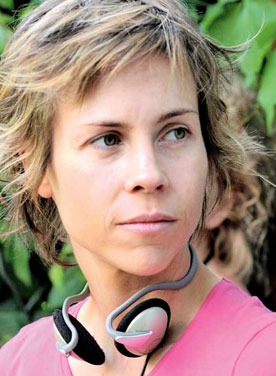 Film director and Concordia Cinema Alumnus (BFA, MFA) Louise Archambault (above) scored big at last week's Toronto International Film Festival, taking home a shared City TV Award for Best Canadian First Feature for her first full-length film, Familia.
The jury chose Familia for its "strong female cast, accomplished directing, finely observed writing and skill at balancing a variety of tones."
Archambault can place the award on her mantel next to the Claude Jutra Award she won in 2000 for her short film, Atomic Sake.
Current students in the Mel Hoppenheim School of Cinema also did well in the recent 36th annual Canadian Student Film Festival. Camera, by David Boucher, won Best Production, Animation, and Open Sea, by Simone A. Rapisarda, took Best Production, Fiction Category.