World political science body to be based at Concordia
IPSA given $60,000 by Montreal International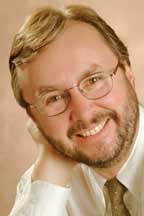 Concordia will become home to the International Political Science Association (IPSA), an organization grouping over 40 political science bodies around the world that is headed by political science professor Guy Lachapelle.
An agreement is to be signed this fall between IPSA and Montreal International, an agency with a mandate to promote the city on the global stage. It has pledged $60,000 per year for the next five years to bring IPSA's secretariat to Montreal.
The political science group will be based at the Samuel Bronfman Building on the corner of Guy and Dr. Penfield Sts. It will provide four permanent jobs, including research and events coordinators, a webmaster and a membership officer. Two of those positions are already held by Concordians on a contract basis.
"I am very pleased that the association will be based in Montreal," Lachapelle said. "It's a great vote of confidence, an endorsement of the fact that we have excellent scholars here and that Montreal is an international city."
Concordia's link with IPSA, founded in 1949 and associated with UNESCO, the cultural arm of the United Nations, will facilitate international contacts and give the university higher visibility, Lachapelle said. He has been secretary-general of IPSA since 2001.
Some of the activities of IPSA that will be based at Concordia include the production of a bilingual bulletin and the maintenance of the organization's website, www.ipsa.ca.
In addition, the secretariat's presence may help attract international conferences. The IPSA World Congress was held in Canada twice, in 2000 in Quebec City and in 1973 in Montreal. Sir George Williams University played host that time.
"IPSA has long had a strong link with Montreal and Quebec," Lachapelle explained. Indeed, the province constitutes "one of the pillars of the discipline" of political science, he added, noting that Montreal has a large number of political science students.
Concordia's vibrant political science department, one of the largest in Canada, stands out in the field.
"We have become one of the top-notch departments, with many young scholars," he said. "We have reached a kind of equilibrium in the last five years and we've become quite respected."
The department's international standing will benefit further from the arrival of IPSA, Lachapelle predicted. "Our graduate students will have more opportunities to meet top scholars."
That's important in political science, a field that thrives on comparisons among countries.