More Loyola Campus photos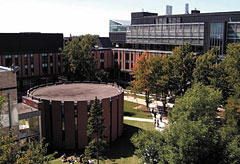 There was lots of hoopla at the west-end campus last week around the snazzy new Science Complex and playing fields. Brian Britt interviewed Dean Martin as part of a CFCF on-site broadcast, and hundreds of neighbours turned out for a pancake breakfast on Saturday morning.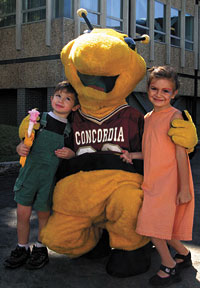 The opening ceremony will take place Monday, Sept. 22. Premier Jean Charest and other guests will attend a luncheon in the refurbished Faculty Club. The opening and naming ceremony will follow outdoors at 2 p.m., and everyone is invited.