Awards of Distinction honour Montreal business leaders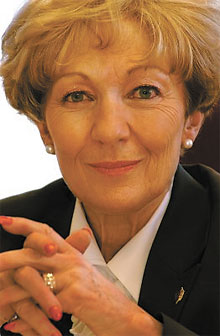 The John Molson School of Business celebrated its 16th annual Awards of Distinction last Monday with cocktails at the Musée d'art contemporain de Montréal. The honorees this year were Michèle Thibodeau-DeGuire, president and executive director of Centraide of Greater Montreal; the Hon. Charles Lapointe, president and CEO of Tourisme Montréal; and Sylvain Toutant, president and CEO of Les Boutiques San Francisco. Emcee for the evening was James C. Cherry, president and CEO of Aéroports de Montréal.
Dean Jerry Tomberlin said that the Awards of Distinction not only allow the School of Business to acknowledge business achievement, but provide "an opportunity to showcase our business school and network with members of the business community."
Michèle Thibodeau-DeGuire, C.M.
Mme Thibodeau-DeGuire was the first woman to graduate from the École Polytechnique's civil engineering program and the first woman to be appointed as a Quebec delegate abroad. Now she is driving force behind Montreal's Centraide campaign, a position she has held for 12 years, restructuring the fundraising umbrella agency and turning it into a model philanthropic organization.
One of her projects was 1,2,3, Go, aimed at helping children from underprivileged neighbourhoods. A long-time volunteer, she demonstrates that community involvement and mutual support are values she holds close to her heart. She was recently made a Member of the Order of Canada.
Hon. Charles Lapointe, C.P.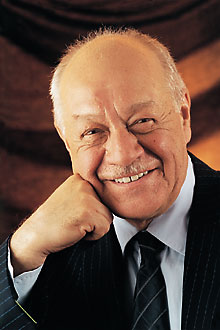 Mr. Lapointe has been president and chief executive officer of the Greater Montreal Convention and Tourism Bureau (GMCTB) since 1989. Before that, he was president and Chief Executive Officer of International Aeroplane Company (IACO Ltd.) in Ireland, a subsidiary of the Montreal-based international engineering firm SNC-Lavalin.
He was a member of parliament for 10 years, and variously served as Minister of State for Small Business and Tourism, Minister of State for External Affairs, Minister of Public Works and Minister of Supply and Services. Since December 2002, he has been chairman of the board of the Canadian Tourism Commission.
Sylvain Toutant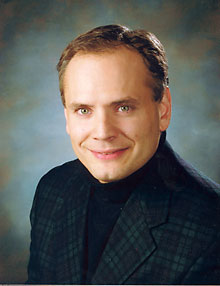 M. Toutant, president and CEO of Boutiques San Fransisco, has 20 years' experience in the retail industry. A commerce graduate of the Université du Québec à Trois-Rivières, he served as president and CEO of Reno-Depot/The Building Box, a business recently sold to Rona. He is credited with the daring move of The Building Box into Ontario, despite analyst warnings that the province's market was too cluttered with rivals.
The $350-million expansion was successful, in part due to a distinctive ad campaign.