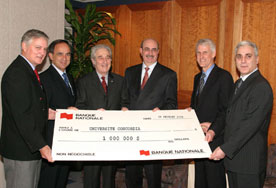 A new PhD fellowship program at the John Molson School of Business will be financed by the National Bank. The $1 million gift will support the work of doctoral candidates in the field of finance.
The fellowship program will target 50 students working towards a PhD in finance over the next 10 years, i.e., five students per year. More
CTR online


The CTR appears every two weeks, but daily news is always available from News@Concordia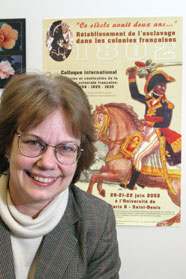 The triumph of the Haitian Revolution was the emergence of the first independent black state in the New World, says Carolyn Fick, a professor in Concordia's History Department.
That remarkable historical feat, which culminated in Haitian independence 200 years ago this year, will be commemorated with an exhibit next week in the atrium of Concordia's Samuel Bronfman Building. More
Departments
Next issue:
March 4, 2004