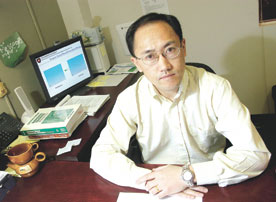 When Yong Zeng began work at the Concordia Institute for Information Systems Engineering (CIISE) as an associate professor last August, he didn't waste any time.
Two days later, he started putting together a proposal for a Canada Research Chair in Design Science. Earlier this month, it became one of seven new Canada Research Chairs awarded to Concordia. More
CTR online


The CTR appears every two weeks, but daily news is always available from News@Concordia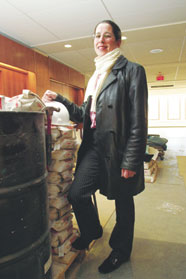 The transformation of the Henry F. Hall Building is well under way. Just looking at the eighth floor with project manager Hélène Vallée shows what can be done to a much-used teaching facility that is 40 years old.
Natural light is the first thing that strikes the visitor, and added corridor space comes a close second. More
Departments
Next issue:
May 6, 2004