! CONCORDIA'S THURSDAY REPORT ON-LINE> <! September 23rd, 99 Issue> <! Site Designede and Developed by: S. Mehrad B.Eng. For comments and problems contact: technical@mehrad.qc.ca> <! http://www.mehrad.qc.ca>



<! ________________________________________________________________________________>

The art of the royal entrance

Marie-France Wagner organizes conference on 17th-century phenomenon

by Sylvain-Jacques Desjardins
---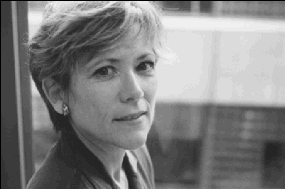 Nothing captivates the public's attention like a royal visit, and nowhere was this more evident than in 17th-century Europe, when royal appearances were surrounded with great pomp and pageantry.
While today's royal visits are most often seen and heard through television coverage, in the 17th century all the townspeople would eagerly line the streets to get a glimpse of the royal visitor, and writers would be commissioned to produce memoirs of the event. Given that royal appearances often coincided with military victories, these would take on added importance, too.
Three centuries later, a group of scholars in French literature, art history, architecture, history and visual arts, philosophy and sociology from Canada, the U.S. and Europe will discuss the phenomenon at a two-day symposium at the Canadian Centre for Architecture.
The conference, to be held October 7 and 8, is titled L'entrée solennelle dans la ville ou urbanité et société au XVIIe siècle, and Professor Marie-France Wagner, of Concordia's Département d'études françaises, is the organizer.
Four themes will be examined during the symposium: the triumph that royal visits brought to towns, the political negotiating they permitted, and how these events were commemorated through visual art and memoirs. Little has been written by modern scholars about the grandeur of 17th-century royal visits, Wagner said.
This conference is the culmination of three years of research Wagner has conducted in collaboration with a colleague from the University of Western Ontario and another from the Université de Montréal. They have examined more than 200 written accounts of royal visits, varying from four to 250 pages, and have produced an anthology on the subject that is expected to be published next year.
Wagner said the most interesting part of examining these centuries-old documents, culled mainly from the Bibliothèque National de Paris on microfiche and microfilm, was that most had until now only been read for historical perspectives, not literary ones. While she admitted that the memoirs sometimes were poorly written and proved a dry read, "others were absolute literary jewels."
Since collecting some of those jewels proved difficult work, she said, next month's symposium will offer the public a rare moment to see excerpts of these 17th-century works, along with art and music from the period that will be used to illustrate some of the talks. The conference will also allow people a chance to immerse themselves in different aspects, she said, "of 17th-century culture."
For more information about the conference, please consult http://artsci-ccwin.concordia.ca/francais/programxvii.htm <! _______________________________________________________________________________>



Copyright 1999 Concordia's Thursday Report.