! THURSDAY REPORT ON-LINE><! 22/10/1998 Issue><! By: S. Mehrad B.Eng. For comments and problems contact: technical@mehrad.qc.ca> <! http://www.mehrad.qc.ca>
by Adrienne Baker
---
Italian aesthetics scholar Renato Barilli gave a lecture on October 15 at Lonergan College at which he suggested a new way of thinking about the Renaissance in relation to our own times.
The key to his theory is the 15th-century discovery of how to portray depth, which we call perspective. The discovery of the vanishing point, in both painting and in navigation, marked a turning-point in Western civilization.
The notion of perspective introduced an entirely new concept into Western culture, Barilli said. "Perspective placed a rigorous straitjacket on Western culture. It is what allowed the West to perfectly control space and distance."
Barilli was visiting from the University of Bologna, where he holds the Chair of Phenomenology of Styles. The author of several books available in English, he once worked with Umberto Eco. He is also a great admirer of the late Marshall McLuhan.
Like McLuhan, Barilli believes there is a physiological and historical link between perspective and typography, and he uses this link to show that the Renaissance was not a rebirth, as its name suggests, but the beginning of modernity.
Because Western civilization is confined by industrial models, beginning with Gutenberg's invention of the printing press, we are no longer part of the modern age, he said. Instead, the East is defining modernity because these cultures never embraced perspective, but headed straight into the electronic age.
Barilli also spoke two days earlier at the School of Community and Public Affairs about Renaissance art. He has written Course on Rhetoric and Course on Aesthetics, both of which are available in English.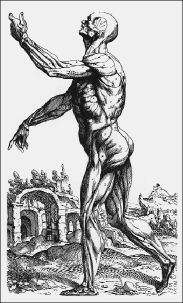 <! ________________________________________________________________________________>