! THURSDAY REPORT ON-LINE> <! 11/19/98 Issue> <! By: S. Mehrad B.Eng. For comments and problems contact: technical@mehrad.qc.ca> <! http://www.mehrad.qc.ca>


<! ________________________________________________________________________________>
Awards of Distinction
Commerce and Administration
<! ________________________________________________________________________________> <! ________________________________________________________________________________>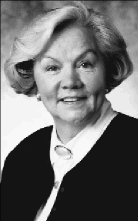 The Hon. Judith A. Erola, P.C.
Judith Erola is president of the Pharmaceutical Manufacturers Assoc-iation of Canada (PMAC), which represents 60 companies employing 17,800 Canadians.
Erola was elected Member of Parliament for Nickel Belt in 1980, named Minister of State for Mines, and became a member of the Privy Council. Two years later, she was also named Minister for the Status of Women. In August 1983, Prime Minister Brian Mulroney appointed her Minister of Consumer and Corporate Affairs.
She is chair of the first national fundraising campaign for the Canadian Institute of Child Health, and a director of theJudy LaMarsh Fund. She is a life member of Science North, and a director of International Nickel.
Erola served from 1990 to 1992 on the council of the International Federation of Pharmaceutical Manufacturers Associations (IFPMA), headquartered in Geneva, Switzerland, and was a co-chair and a member of the Board of Directors for the Legal Education and Action Fund (LEAF) Foundation National Endowment Campaign. She has been a television and radio commentator, and co-owner/manager of a 200-bay marina on Lake Panache, Ontario.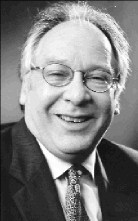 Ronald Oberlander
A graduate of Concordia (BComm 1963), Oberlander has been a catalyst for change in every position he has held. As operating chair of Abitibi-Consolidated, Ron Oberlander's portfolio includes strategic planning, finance, marketing, law, investor relations, information technology and communication.
Abitibi-Consolidated, the result of the May 1997 amalgamation of Abitibi-Price Inc. and Stone-Consolidated Corp., is the largest manufacturer and marketer of newsprint and value-added papers in the world, operating 19 mills in North America and the United Kingdom, and selling in more than 50 countries.
Since moving into the paper industry, Oberlander has been president of Inter-City Papers Limited and Lauzier Little. He held a number of executive positions at Abitibi before being named president and CEO in 1990, and in 1996, was appointed chair and CEO.
Oberlander is also on the board of directors of Canadian Tire Corporation, Augusta Newsprint Company, Alabama River Newsprint and the Canadian Pulp and Paper Association, where he is vice-chair.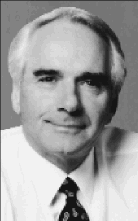 Placide Poulin
Winner of the Quebec 1998 Entrepreneur of the Year Award, Placide Poulin is chair of the board, president, and CEO of MAAX Inc. With 17 plants and seven distribution centres located throughout North America, MAAX has become the largest manufacturer of bathroom products and fixtures in Canada, and the sixth largest in the U.S.
Before starting his own business, Poulin was in charge of the laboratory at Carey Canadian Mines Ltd. and general manager of L.B.P. Plastic Ltd. In 1970, he established Modern Fibreglass Inc., which specialized in the manufacture of snowmobile cabs, molded swimming pools and fibreglass components for the transportation industry.
The introduction of acrylic as a new manufacturing material led him to establish Acrylica Inc., which specialized in acrylic bathtubs and whirlpools. In 1987, all the companies were regrouped into one holding, MAAX Inc., with a research and development centre. Today, MAAX products are distributed in Canada, the United States, Japan, Taiwan and Korea.
Poulin has encouraged his children to actively participate in the company, and is an active member ofvarious civic organizations in the Beauce region.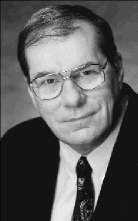 Louis A. Tanguay
Louis Tanguay is president and chief operating officer of Bell Canada International (BCI), a leading provider of telecommunications services in emerging markets, including Brazil, China, Colombia, India, Korea, Mexico and Taiwan.
He joined Bell Canada in 1957, and has held many senior management positions.
A graduate of Concordia, he holds a BComm from Sir George Williams University, and won the Frosst Medal, awarded annually to the highest-ranking Bachelor of Commerce student.
In 1994, Tanguay was named Man of the Year by the Ordre des administrateurs agréés du Québec; he is now chair of the Ordre's board of governors. He is also a member of the board and a member of the executive committee of the Fonds de recherche de l'Institut de cardiologie de Montréal, as well as a member of the board and president of the audit committee of the Fondation Jules et Paul-Émile Léger. He is chair of the board of Canbras Communications, and sits on the boards of the Canadian Chamber of Commerce, the Fondation de l'Hôpital du Sacré-Coeur, CGI, Le Groupe Saputo, Telbec and TMI Communications. From 1993 to 1994, he was chair of the board of the Chambre de commerce du Québec.
He plays an active role in amateur sports, economics, education, social and community affairs.
Faculty of Commerce and Administration
---
11th annual Awards of Distinction Luncheon

Thursday, November 26, 11:45 a.m.
Grand Salon, Queen Elizabeth Hotel,

900 René-Lévesque Blvd. W.

Tickets:$60 each, $575 for a table of 10

RSVP to Marjorie Davis,
848-4142; fax 848-4152

<! _______________________________________________________________________________>


Copyright 1998 Concordia's Thursday Report.