! THURSDAY REPORT ON-LINE> <! 14/01/99 Issue> <! By: S. Mehrad B.Eng. For comments and problems contact: technical@mehrad.qc.ca> <! http://www.mehrad.qc.ca>


<! ________________________________________________________________________________>
Russian student of Judaism shares her new-found identity
by Derek Cassoff
---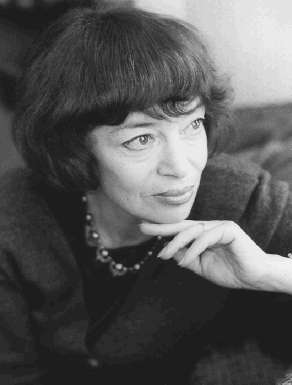 Galina Liouban is part of her country's lost generation, a Russian Jew who grew up under a Soviet system where religious study and spiritual observance were strictly forbidden.
It was only in her forties, in the wake of glasnost and perestroika, that Liouban was able to travel to Israel and learn about her Jewish heritage. Now, she appears to be making up for lost time.
Not only has Liouban immersed herself in the study of theology, enrolling in graduate courses at Concordia's Religion Department, but the St. Petersburg native was also instrumental in launching a new program aimed at passing on her new-found knowledge to fellow Russian Jews living in Montreal.
The project, called the House of Jewish Knowledge, is intended to provide a taste of Judaism to the city's growing Russian Jewish
community, now numbered at about 10,000.
The group meets every second week for a lecture, with topics ranging from the philosophical, such as patterns of thinking in Judaism, to the practical, such as how to celebrate Jewish holidays.
Each session attracts between 40 and 80 people, mostly young, well-educated professionals. "The goal is not to push them to become observant Jews," Liouban said. "It's more about teaching them about their traditions and their identity."
The two generations of Russian Jews who were cut off from their roots by the 1917 revolution can only become a full members of the larger Jewish community through recovering their lost identity, Liouban said.
In Russia, she was denied entrance to a humanities college because of her Jewish lineage and was forced to study engineering instead. When she began working as a tour guide at St. Petersburg's famed Hermitage Museum, she found herself learning more about Christianity than her own religion.
"In Russia, I knew that I was a Jew -- it was stamped on the first page of my passport," she said. "But I knew so little about my Judaism. It was depressing to have no identity."
That changed with the fall of Communism earlier this decade; suddenly, Russia's Jews were free to explore their roots through prayer and study. Close to one million chose to emigrate to Israel, including Liouban, who spent eight months at Aish Ha-Torah, a Jewish learning centre.
She returned to Russia to pass on her newly-acquired knowledge to university-aged students in St. Petersburg, and spent most of the next five years shuttling between Israel, Russia and an Aish Ha-Torah branch in Toronto.
Today, she finds herself in the unique dual roles of teacher and student, which seems to suit her just fine. "It's a Jewish tradition, not only to study, but also to pass on your knowledge to others."
<! _______________________________________________________________________________>

Copyright 1998 Concordia's Thursday Report.