! CONCORDIA'S THURSDAY REPORT ON-LINE> <! January 13, 2000 Issue> <! Site Designed and Developed by: S. Mehrad B.Eng.> <! For comments and problems contact: technical@software-farm.com> <! http://www.software-farm.com>



<! ________________________________________________________________________________>
Millennium book celebrates creativity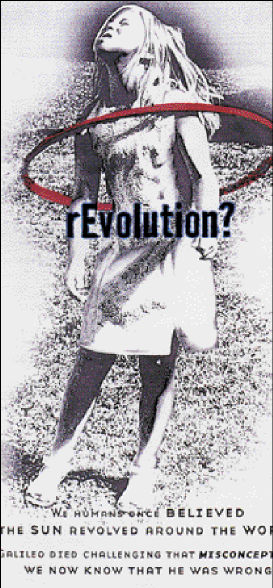 Montreal businessman Avrum Morrow loves art. When he decided to salute the dawn of a new millennium by bringing a variety of artists together for an exhibition and a book, he invited the students in a Design Art course at Concordia to participate.
Through Michael Longford, P.K. Langshaw and other professors in the department, Morrow visited the classroom and explained his project.
Ten Concordia students are represented in the resulting show, which has been on at the Galerie Marc-Aurèle Fortin in Old Montreal for several weeks. The book, Avmor Celebrates the New Millennium, is distributed free by Morrow and his company; Avmor makes environmentally friendly cleaning and ventilation products.
The project brings together the work of children, established artists, psychiatric patients and others. It is mainly visual, but also includes the scores of several short pieces of music.
Not all the entries are by full-time artists. The book includes a bold abstract by Concordia Board of Governors member Jonathan Wener, and a delicate wildlife drawing by Friends of the Library member David M. Lank.
The students made posters exploring a range of personal, social and political issues raised by the turning of the millennium. As well the piece at right, the book includes colourful, provocative posters by Natacha Vario, Jovan Andric, François Miville-Deschênes, Liana Berger, Natalia Zieba, Dylan Young, Sali Zeidan, Erika Arsenault and Fadia Fayad.
At right: Revolution, a laser print by Design Art student Kevin YK Low. <! _______________________________________________________________________________>



Copyright 2000 Concordia's Thursday Report.