<! *******************>
Professor Emeritus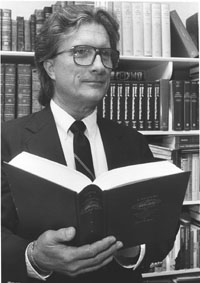 Donald Ginter
History
Faculty of Arts and Science
Donald Eugene Ginter joined the Department of History at Concordia's predecessor, Sir George Williams University, in 1970, and became Professor of History in 1987.
A native of California, he completed his undergraduate education at Stanford University, and earned his PhD at the University of California at Berkeley in 1964.
A specialist in the history of Britain, he has taught undergraduate and graduate courses in the history of Europe, general British history, the social and economic history of Britain, the social and cultural history of the British aristocracy, and historical methods. He brings to his teaching wide-ranging interdisciplinary perspectives as well as expertise in quantitative and comparative history.
Through his research and publications, Ginter has established an international reputation as a leading authority in the social and political history of late 18th- and 19th-century England.
In addition to numerous papers and articles in scholarly journals, he has to his credit five book titles (a total of 10 volumes), beginning with Whig Organization in the General Election of 1790, published in 1967, and concluding most recently with The Yorkshire Committee of Association, 1779-1785, which appeared in 1997.
His 1992 book A Measure of Wealth: The English Land Tax in Historical Analysis was honoured by the Canadian Historical Association with the Wallace K. Ferguson Prize.
In 1995, Concordia University Senate granted Ginter its Distinguished Academic Achievement Award. He has also been named a Fellow of the Royal Historical Society in England.
Ginter has served as an undergraduate advisor, and on numerous faculty and university committees.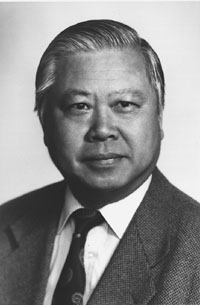 Richard M.H. Cheng
Mechanical Engineering
Faculty of Engineering and Computer Science
Richard M.H. Cheng obtained his MSc from the University of Manchester's Institute of Science and Technology in 1967 and his PhD from Birmingham University in 1971.
He joined Concordia (Sir George Williams University) in 1972 as Associate Professor in the Department of Mechanical Engineering and was promoted to Professor in 1978.
Founder of the Centre for Industrial Control and its director from 1983-1997, Cheng was both a Fellow of the Hong Kong Institute of Engineers and the British Institute of Mechanical Engineers.
His teaching and research expertise lies in the area of industrial automation and control, and he has 50 journal articles and 127 conference proceedings to his credit.
In addition to his research contributions, Cheng was a member of the University's Board of Governors' Executive Committee from 1991 to 1993.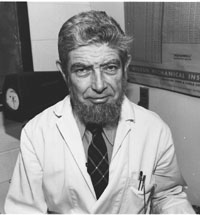 Hugh J. McQueen
Mechanical Engineering
Faculty of Engineering and Computer Science
Hugh McQueen obtained both his MSc (1956) and PhD (1961) from the University of Notre Dame, Indiana. He joined Concordia (Sir George Williams University) as Associate Professor in the Department of Mechanical Engineering in 1968 and was promoted to Professor in 1974.
McQueen was Chair of the Department of Mechanical Engineering from 1971-1973 and was the coordinator of Social Aspects of Engineering from 1970-1983.
Over the 30 years he has spent at Concordia, McQueen has served on a great many committees and on several major governance bodies, including Faculty Council, the Council on Student Life, University Senate, and the Board of Governors.
He was made a Fellow of both the American Society of Metals (1988) and the Canadian Society for Mechanical Engineers (1991). His research focuses primarily on the hot workability of metals, alloys and composites, and he has nearly 300 public lectures and published more than 260 related journal and conference papers.
Full Professor
Daniel Salée
School of Community
and Public Affairs
Faculty of Arts and Science
Daniel Salée obtained his PhD from Université de Montréal in 1987. He joined Concordia's Department of Political Science in 1985, where he taught Canadian and Quebec politics as Lecturer, Assistant Professor (1987) and Associate Professor (1991).
He later moved to the School of Community and Public Affairs, where he served as Vice-Principal, 1991 to 1997; he is currently Principal. He remains involved with the Department of Political Science as a faculty member of the Graduate Program in Public Administration and Public Policy, and is a Fellow of the Simone de Beauvoir Institute.
Over the years, Salée's scholarly interests have focused on a fairly wide range of social and political issues pertaining to Canada and Quebec. His work has covered a variety of topics that include political economy, the state-making process in Canada, constitutional politics, Quebec nationalism, the aboriginal question, and the politics of ethnicity.
As a founding member of Concordia's Centre for Research on Citizenship and Social Transformation, his current work deals more specifically with questions related to identity politics and changing notions of citizenship. His research has been supported by SSHRC, FCAR and the Secretary of State.
Salée has co-authored and co-edited several books, including The Legacy of Karl Polanyi: Market, State and Society at the End of the 20th Century (1991), The Shaping of Quebec Politics and Society: Colonialism, Power and the Transition to Capitalism in the 19th Century (1992), Quebec Democracy: Structures, Processes and Policies (1993), and Artful Practices: The Political Economy of Everyday Life (1994).
Sherry Simon
Études françaises
Faculty of Arts and Science
Sherry Simon is currently Director of the PhD in Humanities program at Concordia, and a member of the Département d'études françaises. She studied Comparative Literature and Semiology at Brandeis University, at the École pratique des hautes études in Paris (with Roland Barthes) and at the Université de Montréal.
In addition to teaching and research, she has been active as a literary critic, and was co-editor of the Quebec cultural review Spirale for 10 years.
Simon's research areas are translation theory and literature, focusing particularly on questions of cultural identity and multilingualism. She has written extensively on changing concepts of cultural identity within Quebec literature, examining the ways in which Quebec writers and filmmakers of different origins have developed aesthetic responses to issues of collective identity in Quebec.(Fictions de l'identitaire au Québec, with Pierre L'Hérault et al, XYZ, 1989; Le Trafic des langues: Traduction et culture dans la littérature québécoise, Boréal, 1994.)
Simon is a member of the multidisciplinary Centre for Research on Citizenship and Social Transformation, and sits on the editorial board of a number of international scholarly journals, including Études françaises, The International Journal of Canadian Studies and Cultural and Social Studies (Hong Kong). She was co-organizer of a major international conference on Translation and Postcolonialism in May 1997, and in December 1997 was the first Invited Professor at the Centre for Canadian Studies at the University of Innsbruck, in Austria.
She was awarded the prize for the best article in the journal Québec Studies for the year 1992-93 for "Ce que l'on dit des Juifs en 1948 au Québec: Gabrielle Roy et Jean LeMoyne."
Martin Kusy
Decision Sciences and MIS
Faculty of Commerce
and Administration
Martin Kusy joined Concordia University in l976 as an Assistant Professor in the Department of Quantitative Methods. He received his BComm from Sir George Williams University, his MBA from the University of Windsor and his PhD from the University of British Columbia.
Kusy has taught courses both at the undergraduate and graduate level, and has supervised numerous graduate students. In l985, the University bestowed the J.W. O'Brien Teaching Award upon him.
Kusy's research program has focused on large-scale stochastic optimization. His work in the application of two-stage stochastic programming on bank asset-liability management was recently cited in the Encyclopedia of Operations Research and Management Science as being the initial work in this area that was "formulated and successfully solved."
Kusy has served as Chair of the Department of Decision Sciences and Management Information Systems, Associate Dean of Graduate Studies and Research in the Faculty of Commerce, Associate Dean of the Division of Graduate Studies, and Dean of Graduate Studies and Research. During his tenure in the last-named position, the School of Graduate Studies was established and combined with the Office of Research Services.
Charles Giguère
Electrical and Computer
Engineering
Faculty of Engineering and Computer Science
Charles Giguère began his teaching career in 1965 as a lecturer at Nova Scotia Technical College, where he also obtained his PhD in Electrical Engineering.
He joined Concordia University (Sir George Williams) in 1969 as an Associate Professor with the Department of Electrical and Computer Engineering. From 1973-1984, Giguère was Associate Dean of the Faculty, and helped create the student affairs administrative structure within the Dean's Office.
In 1983, he became the founding Director-General of Le Centre de recherche informatique de Montreal (CRIM), which he headed for three years.
As Vice-Rector Services for Concordia from 1986 to 1991, Giguère was responsible for numerous projects, including the completion of a space-planning process that led to an increase in government-funded space for the University and the completion of the extension and renovation of the Vanier Library. He also played an integral part in negotiating funding for the J.W. McConnell Building.
Giguère headed the Department of Electrical and Computer Engineering for two periods: first, from 1992-93 as Acting Chair, and then from 1995 to the present as Chair. During this period, he oversaw the complete review and updating of undergraduate programs within the Department, initiated the development of a strategic five-year development plan, and assured the completion of phases I and II of a three-phase space development plan that saw the addition of new labs for the Department.
A member of l'Ordre des ingénieurs du Quebec and the Institute of Electrical and Electronics Engineers (IEEE), Giguère has been on almost every major University committee, including the Board of Governors and University Senate.
Praveen Jain
Electrical and Computer Engineering
Faculty of Engineering and Computer Science
Praveen Jain obtained his PhD from the University of Toronto in 1987. From 1987 until 1989, he was senior space power electronics engineer with Canadian Astronautics Ltd.; he spent the next five years as a technical advisor for Nortel's Power Group.
Jain joined Concordia's Department of Electrical and Computer Engineering as an Associate Professor in 1994. His primary teaching area is electrical and power electronics. Over the last four years, he has supervised to completion two PhD students and six MASc students, and is currently supervising the same number of students in these areas.
He possesses an outstanding research record, with more than 25 journal articles and 68 conference papers. In addition, he has made significant contributions to the field of power electronics, specifically in the telecommunications industry, with the development of a first-class research and graduate teaching laboratory in the area of power electronics applications for telecommunications systems.
His research funding record is unequalled in the Department, totalling over $2.2 million. This translates to roughly $500,000 dollars in annual funding. Jain has and continues to be a contributing member of several Department and University committees, while maintaining and developing extensive industrial contacts.
Khashayar Khorasani
Electrical and Computer
Engineering
Faculty of Engineering and Computer Science
Khashayar (Kash) Khorasani was born in Tehran, Iran, in 1960. He received his BS, MS and PhD degrees in electrical and computer engineering from the University of Illinois at Urbana-Champaign in 1981, 1982, and 1985, respectively. From 1985 to 1988, he was an Assistant Professor at the University of Michigan at Dearborn.
He first joined Concordia University in 1988 as an Assistant Professor in the Department of Electrical and Computer Engineering, and was promoted to the rank of Associate Professor in 1991. While at Concordia, he has contributed to the development of an undergraduate final-year control systems laboratory.
His main areas of research over the past 15 years have been in stability theory, nonlinear control, adaptive control, singular perturbation theory, modeling and control of flexible joint/link robot manipulators, theory and applications of neural networks and power systems. He has authored/co-authored 40 journal papers, with an additional 13 articles submitted for review and more than 90 refereed conference articles.
Since joining Concordia, his efforts have secured close to $800,000 of funded research support. He has contributed towards the running of the Department, serving as Associate Chair from 1994-95 and Undergraduate Program Coordinator from 1996-97. He has also been on the Department Personnel Committee (DPC) from 1994-97 and the Faculty of Engineering and Computer Science Personnel Committee (FPC) from 1994-97.
On June 1, he began a two-year appointment as Associate Dean, Instructional Affairs, for the Faculty of Engineering and Computer Science. Khorasani is also in the final stage of completing his MBA degree from the Faculty of Commerce and Administration.
Jaroslav Opatrny
Computer Science
Faculty of Engineering and Computer Science
Jaroslav Opatrny received his first degree from Charles University, Prague, in 1968 and his PhD in Computer Science from the University of Waterloo in 1975. He joined Concordia's Department of Computer Science in 1977 as Assistant Professor before his promotion to Associate Professor in 1987.
Opatrny has made significant contributions to the study of interconnection networks, a field of high practical interest in this era of data communications, optical networks and multi-processor computers. His research has produced a steady stream of publications, with 20 journal papers and 24 conference articles to his credit.
He has consistently received grants from NSERC for operating purposes, and from FCAR in support of team research and centre funding for le Centre Interuniversitaire en Calcul Mathématique Algébrique. He has been very active in his service to the Department, Faculty and the University, contributing greatly to the work of numerous committees.
He has been departmental Undergraduate Program Director twice, his most recent term from 1995-97 coinciding with the critical and demanding change in the Department's curriculum.
Leopold Plotek
Studio Arts
Faculty of Fine Arts
Born in Moscow, USSR, in 1948 and educated in Warsaw and Montreal, Professor Leopold Plotek is in the 28th year of his career as a painter and teacher.
An alumnus of Sir George Williams University and London's School of Art, Plotek has had a distinguished career comprising some 17 solo exhibitions and a number of group shows in some of Canada's most notable museums and galleries.
His works are in numerous public and private collections, including the National Gallery of Canada, the Montreal Museum of Fine Arts, the Musée d'Art Contemporain and the Musée du Québec.
He is represented in Toronto by the Olga Korper Gallery and by the Galerie Eric Devlin in Montreal.
Art News wrote of his last exhibition that "Plotek aspires to the drama, seriousness and sensuousness of the Venetian Renaissance and High Baroque, ambitions that these days are usually synonymous with Post-Modernist irony and appropriation.
"Plotek, however, neither quotes verbatim nor updates historical compositions. Instead, he strives to invent, in his own abstract language, the qualities he admires in the art of the past. He expresses the Grand Manner in late-20th-century terms, filtering the highest of High Art through High Modernism, with street-smart overtones."