the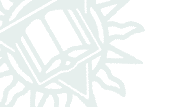 Events, notices and classified ads must reach the Public Relations Department (BC-115) in writing no later than Thursday, 5 p.m. the week prior to the Thursday publication.For more information, please contact Eugenia Xenos at 848-4279, by fax: 848-2814 or by e-mail: ctr@alcor.concordia.ca
June 8 * September
---
Alumni
---
Fifth annual Concordia Alumni Night
Enjoy a special evening of tennis at the 2000 du Maurier Open, August 16. Dinner at 5:30 p.m., first match at 6:30 p.m. $35 plus tax. Order by July 15 by calling Tennis Canada, 273-1515, ext. 245.
Annual Alumni Golf Tournament
At Club de Gold Le Mirage, Monday, August 21. Proceeds go to student scholarships. Info and reservations: 848-3818.
Rhine and Romance
Join fellow alumni on this deluxe 13-day land and river cruise through Paris, Strasbourg, Amsterdam and the Rhine River. Starting at $4,449. For details, call 848-3818.
---
Applied Psychology Centre
---
The Applied Psychology Centre in the Department of Psychology offers confidential psychotherapy and assessment for adults, couples, families, children and teenagers. By appointment only. Call 848-7550.
---
Art
---
June 19 - June 24
Critical Distance, paintings by Laurel Smith. Closing reception: June 24, 2 p.m. Bourget Gallery, 1230 de la Montagne. Free. Info: 848-4607.
June 19 - July 3
MFA Painters, works by Concordia MFA students. VAV Gallery, 1392 René-Lévesque W. Free.
Until June 7
Afterimage, Evocations of the Holocaust in Contemporary Canadian Art, curated by Loren Lerner. Jewish Community Campus, lower level, 1 Cummings Square, 10 a.m. - 4 p.m. Info: 345-2605.
---
CPR classes
---
Environmental Health and Safety
For information and prices on the following courses, call Donna Fasciano at 848-4355.
Saturday, June 10: Basic Life Support
Sunday, June 18: Baby Heartsaver
Saturday, June 24: Heartsaver English
Saturday, July 1: Basic Life Support
Sunday, July 2: BLS Re-certification
Saturday, July 8: Heartsaver Plus
Sunday, July 9: Baby Heartsaver
Wednesday, July 12: Heartsaver (English)
Wed. & Thurs., July 19 & 20:
CSST - First Aid (English)
Thursday, July 27:
Heartsaver (English)
Tues. & Wed., August 8 & 9:
CSST - First Aid (French)
Tues. & Wed., August 15 & 16:
CSST - First Aid (English)
Thursday, August 17: Heartsaver (English)
Saturday, August 19: BLS
Sunday, August 20: Baby Heartsaver
Tuesday, August 22:
Heartsaver (French)
Friday, August 25: Heartsaver (English)
Sunday, August 27: Heartsaver Plus
Wed. & Thurs., September 6 & 7:
CSST - First Aid (English)
Sunday, September 10: BLS
---
Concert Hall
---
Oscar Peterson Concert Hall, 7141 Sherbroooke St. W. 848-7928.
Thursday, June 8, 8 p.m.:
Danielle Pullen, soprano, graduation recital. Free admission.
Friday, June 9, 8 p.m.:
Nouné Karapetian, soprano, and Garo Nichanian, bass-baritone. $20. Info: 337-0831.
Saturday, June 17, 7 p.m.:
JAM Vocal School Inaugural Annual Recital. $10 advance, $15 door.
---
Legal Information
---
Concordia's Legal Information Services offers free and confidential legal information and assistance to the Concordia community. By appointment only. Call 848-4960.
---
Notices
---
Information session
The Graduate Diploma in Administration and the Graduate Diploma in Sport Administration will hold information sessions from 6 to 7 p.m. at the Faculty of Commerce and Administration, 1550 de Maisonneuve West, Room GM-403-2, on Thursdays, June 8 and June 20. Information: 848-2766, or diadsa @vax2.concordia.ca
Internet conference
Concordians interested in attending NET 2000, a conference organized by CANARIE, Canada's premier Internet development organization, should vist CANARIE's site at www.canarie.ca or the conference registration site at www.Net2000.ca. The conference, now in its 14th year, will be held June 27-29, in Ottawa.
---
Office of Rights and Responsibilities
---
The Office of Rights and Responsibilities is available to all members of the university community for confidential consultations regarding any type of unacceptable behaviour, including discrimination and personal/sexual harassment, threatening and violent conduct, theft, destruction of property. Call 848-4857, or drop by 2150 Bishop, room 110.
---
Ombuds Office
---
The Ombuds Office is available to all members of the university for information, confidential advice and assistance with university-related problems. Call 848-4964, or drop by 2100 Mackay, room 100.
---
Physical Resources
---
Call the Service Centre Hotline at 848-2400, Monday to Friday, 9 a.m. - 5 p.m. for architectural, mechanical and electrical maintenance problems, as well as heating, ventilation, air conditioning and air quality problems.
---
Special Events
---
Celebration of Many Faiths
Concordia University Campus Ministry would like to invite graduating students to a multi-faith celebration. Participants from a variety of religious traditions ­ Jewish, Christian, Islamic, Hindu, Native, Sikh, Unitarian, Buddhist, and others ­ will lead us in many forms of prayer, music, ritual and meditation. Families and friends welcome. Sunday, June 11 at 2 p.m., in the Loyola Chapel, 7141 Sherbrooke W. Info: Campus Ministry at 848-3588.
And Alice Dreams. . .
The Centre for the Arts in Human Development is mounting an art exhibition and original musical based on Alice in Wonderland, performed by participants with intellectual disabilities. Saturday, June 17, 7:30 p.m., and Sunday, June 18, 2 p.m. F.C. Smith Auditorium, $10-25. Tickets and info: 848-8619.
---
Unclassified
---
For sale
Furniture: IKEA bookshelf, desk, filing cabinet, teak entertainment centre, floor lamp, chrome bookshelf, queen bed, sofa. All mint condition. Contact George at 848-7764, or franko@vax2. concordia.ca
Computer for sale
PowerMac 7200/120, MHZ/1.5 GB/64 MB (RAM) computer with Apple Color Display 15" monitor, Color Stylewriter 2500 printer, and 28.8 K U.S. Robotics modem. All in excellent condition. $1,500. Call Elana at 487-6512.
Apartment to share
7 1/2, with lovely small garden in renovated Victorian house on quiet Waverly St. near Fairmount. Room to rent is in well-lit basement; carpeted, warm, furnished, with cable TV, washer/dryer. $430, including heat, as of July 1. Non-smoker preferred. Call Heather at 274-4588.
Furnished house for rent
NDG (Monkland Village), one year beginning July 1. Walking distance to shops, bus and metro. Minutes from Loyola Campus.Sunny two-storey brick house: 4 bedrooms, 2 bathrooms, fireplace, appliances, basement and backyard. $1,200/month unheated. Call 488-2044.
House for rent
In Montreal West (near Loyola Campus). Available July 1 for one year only. Large three-story house. 5 bedrooms, 2 bathrooms, 2 powder rooms, working fireplace, finished basement. Fully furnished and equipped. $1,800/mo (plus utilities). No smokers. Call 488-3270 or e-mail caplin@music.mcgill.ca
To rent in NDG
Bright, spacious, clean basement to rent in family home, adjacent to Westmount. Easy transportation. Fully carpeted, private shower, kitchenette, fridge, access to laundry room, garden. $500, all included. References required. Call 489-4931.
---
Workshops
---
Mac Lab courses
Info: 848-4628 or http://fofa.concordia. ca/fofa/maclab/menu.html
* Intro to Web Site Design (25 hours), $225. Using Photoshop to optimize images, Gif Builder to create animations, and Dreamweaver as the Web authoring tool, we will cover the basics of how to create a Web site. June 20-22, 27-28, 5 - 10 p.m.
backpage