! CONCORDIA'S THURSDAY REPORT ON-LINE> <! Oct 7, 99 Issue> <! Site Designede and Developed by: S. Mehrad B.Eng. For comments and problems contact: technical@mehrad.qc.ca> <! http://www.mehrad.qc.ca>



<! ________________________________________________________________________________>
Centraide - Let's go for another increase
Every year, employees and students are asked to contribute to Centraide, the umbrella fundraising organization that provides a lifeline for 250 agencies that keep our community vital, from food banks to community councils.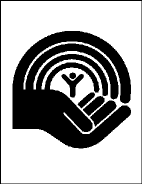 Last year, despite the fact that we were in the midst of a capital campaign, Concordia increased its giving and raised our participation rate from 9 to 12 per cent. This year, we're aiming for 15 per cent.

This year's campaign will start with a luncheon for team captains on October 14, and end on November 19. Rector Frederick Lowy will kick things off at the October 16 football game.

This year's committee chairs are Bill Curran (848-7695) and Marie-Andrˇe Robitaille (848-4811). If you would like to know more about the Centraide campaign, visit http://centraide.concordia.ca

You can expect to get a direct appeal in the mail. If you haven't already subscribed, consider a payroll deduction. It's practically painless!

<! _______________________________________________________________________________>




Copyright 1999 Concordia's Thursday Report.