Honorary doctorates go to four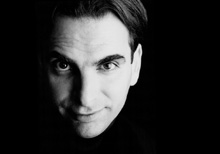 Michael Gibbons is the former Secretary-General of the Association of Commonwealth Universities, comprising 500 universities from 36 countries. Before that, he was dean of the graduate school and director of a science policy research institute at the University of Sussex. His first degree was from Concordia, and he went on to earn degrees from McGill, Queen's and a PhD in theoretical physics from Manchester University.
Bruce Mallen is Dean of the College of Business at Florida Atlantic University. He spent 25 years at Sir George Williams and Concordia Universities as a student, faculty member and administrator, leaving in 1978 for a varied career that included business interests in Hollywood.
Marc Garneau is best known as the first Canadian astronaut, having been payload specialist on Shuttle mission 41-G in October 1984. Since then he has logged over 677 hours in space. He has also been a combat systems engineer, naval instructor and project designer of naval weapon systems. He has won many honours, including Companion of the Order of Canada, and is currently president of the Canadian Space Agency.
Daniel Langlois is well known as a film pioneer and philanthropist. In the mid-1980s, he established Softimage, which quickly set the standard for digital art in such films as Star Wars, The Matrix, Titanic, Men in Black and Jurassic Park. Subsequently, he built the Montreal film centre Ex-Centris, the film production company Media Principia, the International Festival of New Cinema, and the Fondation Daniel Langlois pour l'art, la science et la technologie.