In Memoriam
James Stewart, 1928-2004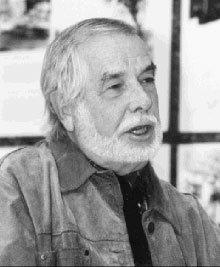 Montreal lost one of its best journalists and teachers of journalism when James Stewart died of cancer on April 26. Stewart taught editorial and opinion writing at Concordia for 25 years, but this was a sideline to his long and distinguished career as a newspaperman.
He joined the Montreal Star in 1959, and served in various roles, including the London and Ottawa bureaus, and as associate editor; he also wrote a book about the FLQ crisis, Seven Years of Terrorism.
When the Star folded in 1979, he went to The Gazette as a senior political writer. He retired in 1998, but continued writing the seniors' column. Over the years, he wrote many book reviews.
Stewart started teaching at Concordia the year after the journalism program was founded; that was in 1974, when it consisted of 23 students, one class and 18 typewriters in an annex on Mackay St.
In an obituary in The Gazette last week, journalism chair Enn Raudsepp said Stewart was both respected and dedicated. "He came in early to talk to students, and stayed late. He wasn't flashy, but had all the skills of the solid, thinking man's quintessential journalist."
At a reception for his retirement from teaching in October 1999, Senator Joan Fraser, who was his editor at The Gazette, praised his acute powers of observation. In recent years, he was a member of the editorial board of Concordia Magazine, published by Alumni Affairs.