In brief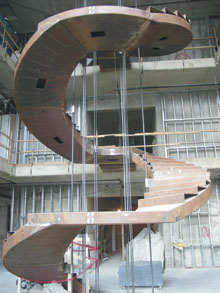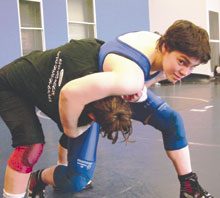 Writers Read at Concordia
On March 23, at 11:45 a.m. in the De Sève Cinema, there will be a reading by Joan MacLeod, author of The Shape Of A Girl (Jessie Award, Betty Mitchell Award), 2000, Little Sister (Chalmers Award), The Hope Slide (Chalmers Award), Amigo's Blue Guitar (Governor General's Award), Toronto, Mississippi and Jewel.
On April 5, in a hall yet to be determined, there will be readings by Anita Rau Badami and Peter Such.
Volunteering can lead to jobs
The Student Success Centre in Counselling and Development, in collaboration with the Montreal Volunteer Bureau, is organizing a Volunteer and Leadership Fair on Tuesday, March 23, 11 a.m. to 3 p.m. on the mezzanine of the Hall Building.
More than 24 community organizations covering a wide range of volunteer opportunities will be represented. The purpose of the Fair is to introduce Concordia students to volunteering as a way to develop leadership and inter-personal skills while they contribute to their community, network, and gain valuable work experience.
There will also be information and materials on such topics as the skills employers seek and how to develop them, matching career goals to relevant volunteer work, and incorporating volunteer work on a resume.
A few hours of volunteer work a week can make a world of difference to the student-volunteers and their co-workers.