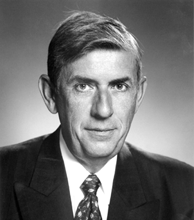 John Roth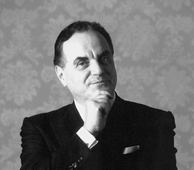 Giancarlo Elia Valori

John Roth

John Roth is president and chief executive officer of Nortel Networks Corporation.

He grew up in Lethbridge, Alberta, and came to McGill University to earn a Bachelor of Engineering in electrical engineering and a Master's in engineering.

He began his career with RCA Montreal, and in 1969 joined Nortel, then known as Northern Electric, as a design engineer. Over the next three decades, he held a range of management and executive positions.

In the mid-1980s, he was president of the Bell-Northern Research subsidiary. In the early 1990s, he established Nortel Networks as one of the world's leading wireless network suppliers. He was named chief operating officer in 1995 and, in 1997, president and CEO.

Immediately, he began to transform the 100-year-old company to compete with the aggressive high-tech firms of California's Silicon Valley. By making the right decisions at the right time, he boosted Nortel Networks sales by 44 per cent between 1997 and 1999 to $32.7 billion (Canadian).

John Roth is committed to making Canada the world's most connected nation and a leader in the new global economy. Under his leadership, Nortel Networks' support for education has become the focus of its corporate citizenship activities. The company is contributing about $25 million this year to science, math, and technology education.

Mr. Roth has worked to keep high-tech jobs in this country, and he has served on educational advisory bodies for the governments of Canada, Ontario and Alberta. He recently co-chaired the Canadian E-Business Opportunities Roundtable, a joint public and private sector initiative examining what Canada has to do to prosper in the new Internet economy.

He has received a number of awards, including New York Hall of Science Distinguished Leadership Award for the Application of Technology to Telecommunications and Education, and has just been named by a panel of academics and business people Canada's Outstanding CEO of the Year.

Giancarlo Elia Valori

Giancarlo Elia Valori is an outstanding economist and human rights advocate. A native of Venice, he was educated in Italy and in the United States, and lectured at Denver University, the University of Naples and the University of Bologna. From 1970 to 1977, he was a lecturer on international economics and international relations at Schiller College, an American institution in Paris.

From 1968 to 1976, he taught at Buenos Aires University, and from 1978 to 1986, he lectured on the Latin-American economy at the University of Rome La Sapienza.

He was the first European visiting lecturer on international economics and politics to be named by Beijing University, and he has held academic posts at universities in Argentina, Mexico, Korea, Spain and Australia. He has been a consultant to many organizations, including the United Nations, the International Monetary Fund, and a number of Italian corporations.

He has written many books, including a scholarly biography of David Ben-Gurion, Israel's first prime minister.

Mr. Valori has been given many honours, including France's Chevalier de la Legion d'Honneur, the Cavaliere di Gran Croce dell'Ordine al Merito della Repubblica Italiana, Spain's Caballero de la Orden de Isabella la Cattolica, Argina's Caballero de Gran Cruz de la Orden de Libertador de San Martin, Korea's highest civilian honour, a certificate of thanks for his contribution to the Jubilee of Israel from that government, the U.N. International Prize for Culture, and the UNESCO Picasso Medal.

He continues to work on economic and socio-cultural problems world-wide. For example, he is the president of the Euromediterranean Foundation, which seeks to improve artistic, architectural and environmental values in the vicinity of the highway network. He is the director of the Euro-China Centre of International Relations at Beijing University, and president of the Industrial Union of Rome.

Since 1995, Mr. Valori has been the chairman of the Autostrade S.P.A., the corporation that builds and manages Italy's network of highways and transport infrastructure facilities.